THE LEAPING FOX LONDON.
INSPIRED BY THE BRITISH RED FOX.
HAND PAINTED BY A RAJASTHANI MINIATURE ARTISTE.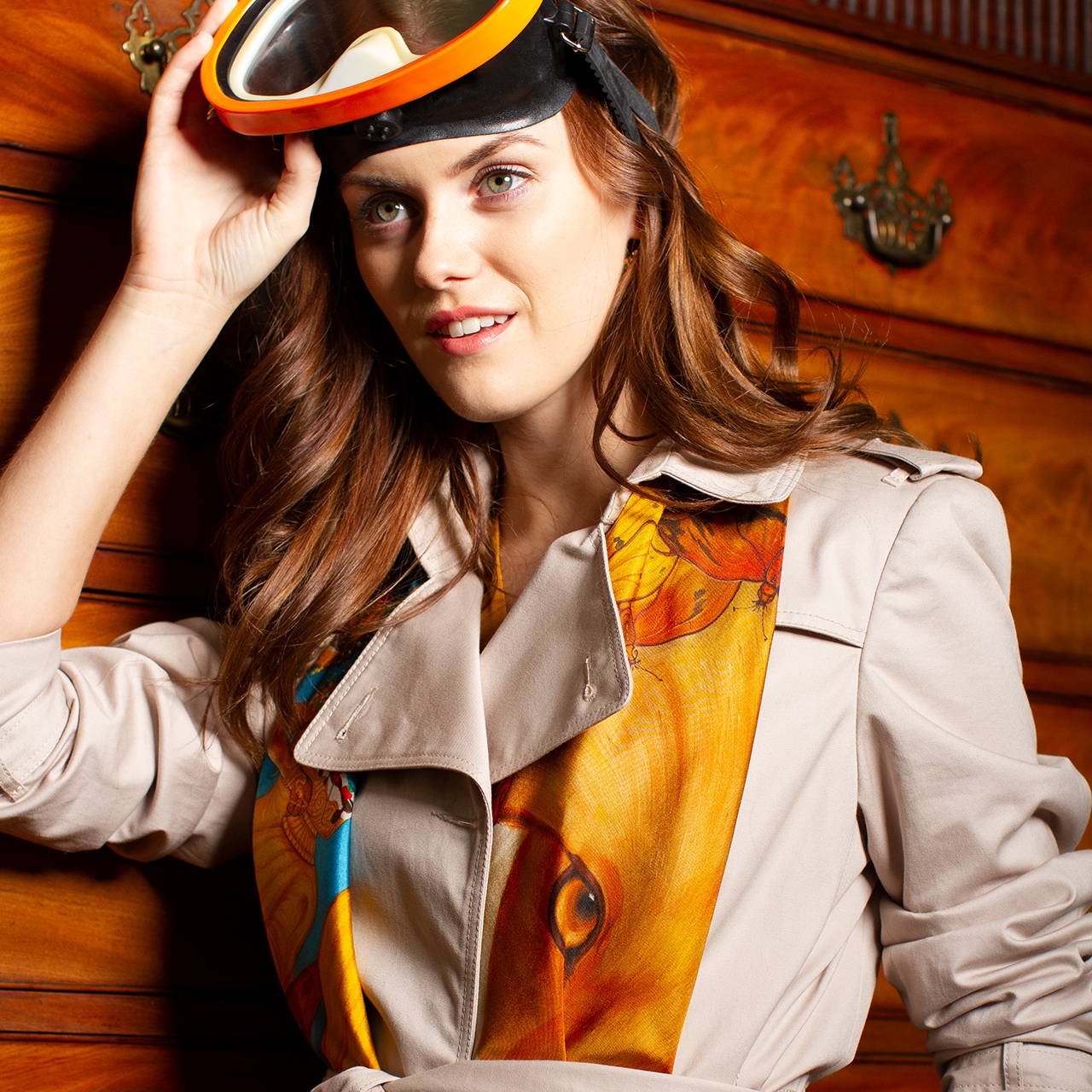 OUR STORY

The Leaping Fox was born when founders Shailee and Savio, Indian by birth and British by nationality, chanced upon a fox leaping into the night on a London street. They'd grown up seeing wild tigers on elephant backs in Indian wildlife sanctuaries, but hadn't counted on encountering a wild creature in a concrete jungle. They were hooked and their lives were turned upside down. They went from hectic 9-5 city lives to a tranquil existence in the country. To bring their idea of The Leaping Fox to fruition.

Their Indian heritage and their British experience gave The Leaping Fox its narrative - giving a modern twist to a historic connection between India and Great Britain. In the 18th century, officials of the East India Company commissioned remarkable artwork from Indian painters. Leading to a cultural fusion and some truly beautiful hybrid paintings. In the 21st century, The Leaping Fox reinterprets this alliance with a range of silks inspired by the British Red Fox and hand painted by our Rajasthani Miniature artist in India. Bharatji, the most senior member of The Leaping Fox team, has over four decades of expertise in Rajasthani miniature painting. An impulse commission of a Rajasthani miniature fox by Savio transformed into The Hunter, The Explorer and more.
Helped by modern technology, brainstorming sessions in a village in Lincolnshire, lead to rough sketches, mood boards and colour boards that are beamed across continents. Initial line drawings, partially coloured artworks and nearly completed designs are beamed back. Couriers deliver exhaustive documents detailing each aspect of the designs, and carry back silken rolls of completed artworks. Scanners in East London beam Savio the files, which are tweaked only minimally, allowing for logos and borders to be included. These files are beamed to the finest printers in Great Britain, where the designs manifest on pure silks and are lovingly hand-roll hemmed by skilled artisans. Finally, the perfectly finished scarves and squares come back to the founders, waiting to be packed into their happy orange boxes. For you to enjoy and treasure.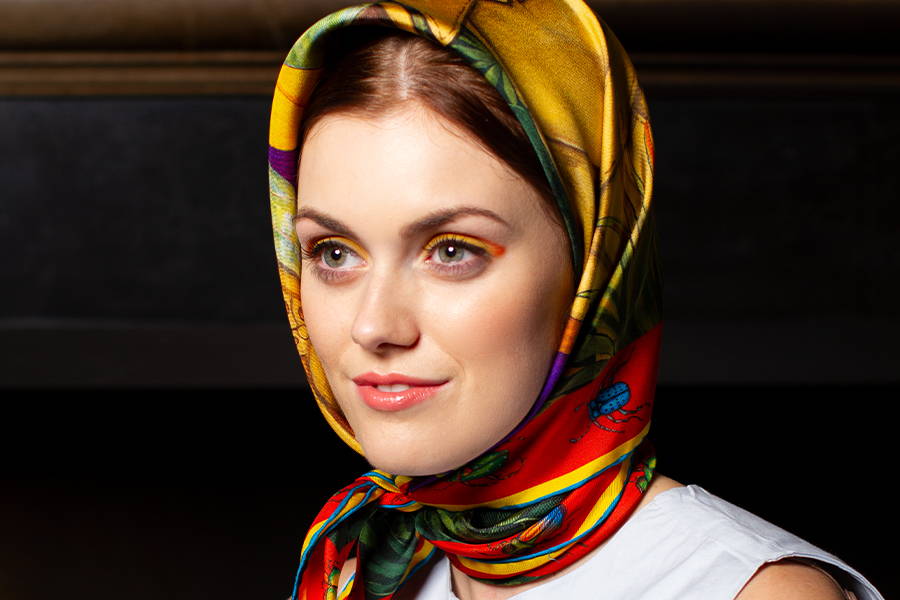 QUALITY MATERIALS

Our scarves are made from the finest 18 ounce mulberry silk in a twill weave. The twill weave lends the scarves a soft and supple handle that is structured and durable. Even the beautiful presentation boxes and stunning postcards that accompany each scarf are made in Great Britain from premium quality materials. We believe luxury is in the details.

CONSTRUCTION

Macclesfield, the town where The Leaping Fox scarves are made, has a long historic connection to the silk industry. It has over 300 years of silk weaving and printing expertise. Its silk was famed for its unique lustre that came from washing and dyeing in local water that passed over limestone. Our remarkable printers use the same water for their silk processing.

The weight and weave of the silk we use, allow our designs to be printed as sharp and vibrant on the back as on the front. Giving you limitless choices in how you wear your scarves. The skilled artisans who hand roll hem our scarves in Macclesfield have worked with top luxury fashion brands for decades. Hand-roll hemming may be time-consuming and laborious, but it gives each one of our scarves a unique character, finish and feel .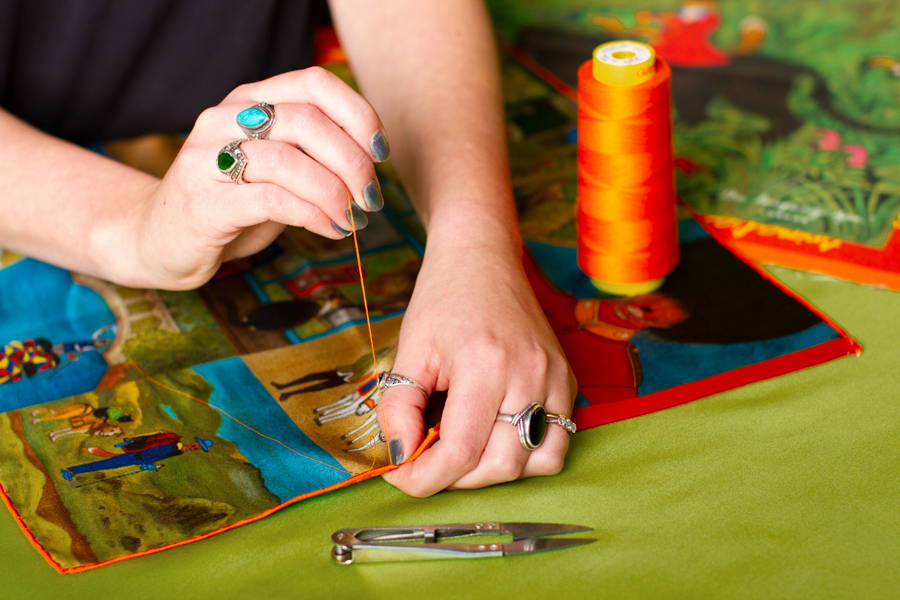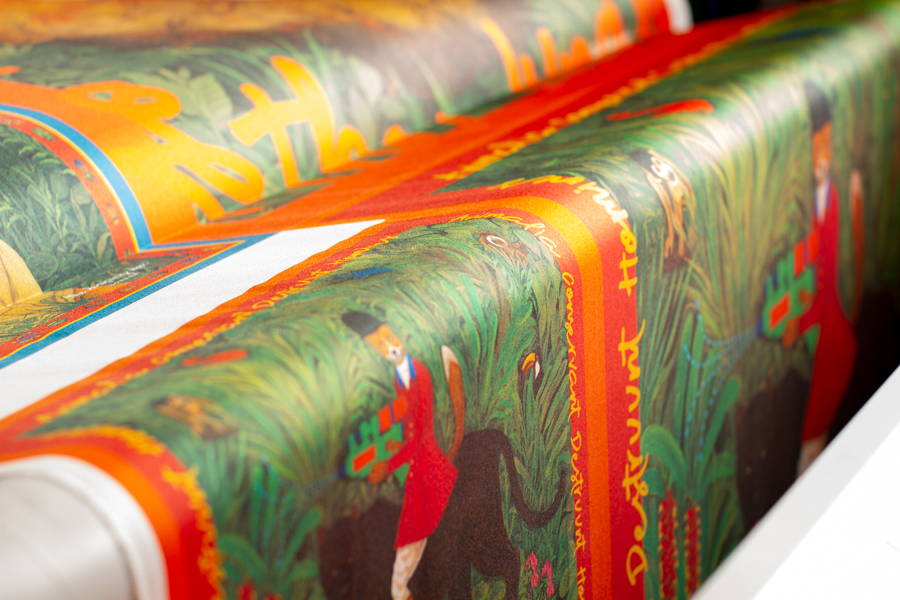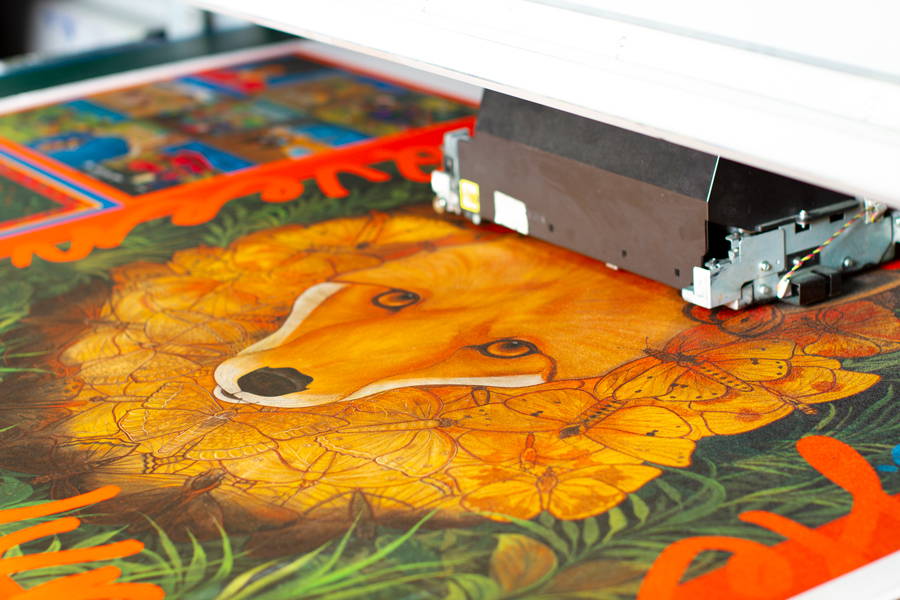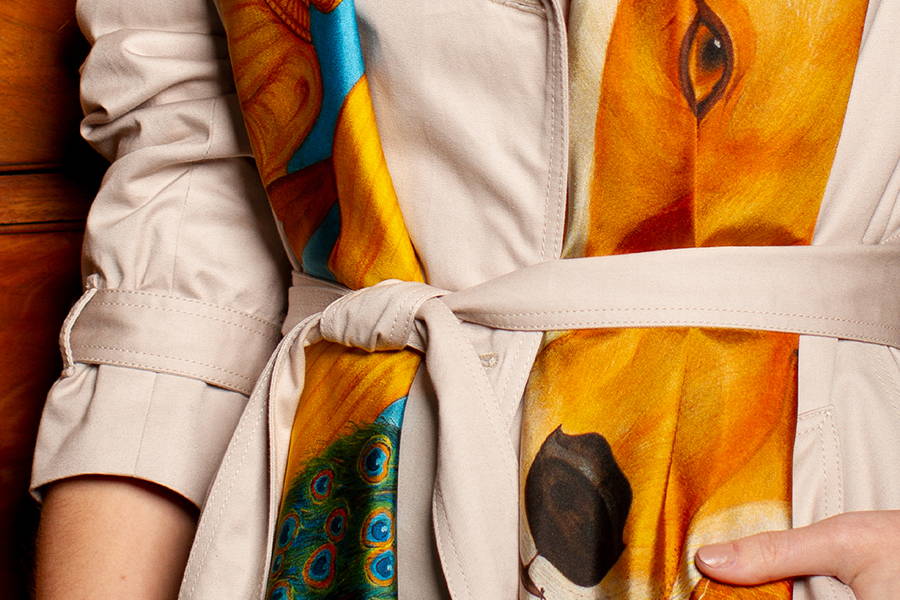 THE PERFECT ACCESSORY

We believe combining this skilled craftsmanship with our impeccable quality and ingenious designs makes The Leaping Fox silk scarves the perfect accessory.